50+ Sponsorship Leverage Resources for Corporate Sponsors (Updated)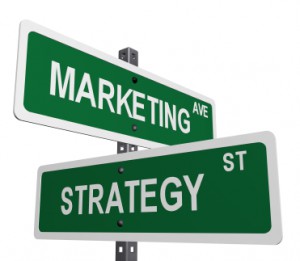 I love sponsorship leverage (aka, sponsorship activation) and write about it a lot. In this blog, I've tried to pick the most important of the 50-odd leverage blogs on this site. It's probably 60-90 minutes of reading and viewing, but you'll probably also have a few pages of notes and ideas.
If you like any of these, I encourage you to share them on Twitter, LinkedIn, Facebook, or whatever social media you prefer. Let's spread the word (and thank you)!!
White papers
Disruptive Sponsorship: Like Disruptive Marketing, Only Better – Brand new!
Last Generation Sponsorship – Downloaded over 850,000 times!
What Every CMO Needs to Know about Sponsorship
Video resource
20 Questions with Kim Skildum-Reid – Part 2: Sponsors and General
Recommended sponsorship leverage blogs
Sponsorship Benefits Every Sponsor Should Want
Favourite Sponsorship Leverage Hack: Don't Sponsor the Property, Sponsor the Fans
Sponsorship Multi-Tools: The Holy Grail for Sponsors
For Outstanding Sponsorship, Minimise Analysis and Focus on Process
How Much Should You Budget for Sponsorship Leverage?
How to Structure a Sponsorship Portfolio
The Most and Least Powerful Sponsorship Benefits
9 Secrets of Amazing Sponsors (infographic)
Sponsorship, Data, and Maximising Brand Results (Infographic)
Sponsorship Leverage Trick: The Aerosmith Technique
It's Not the Size of the Sponsorship, It's What You Do with It
Sponsorship Lie #243: We're Engaged!
Favourite Sponsorship Leverage Trick: The Invisible Brand
New Sponsorship Leverage Trend: Under-Produce
The Captain Kirk Guide to Breaking Sponsorship Rules
How to Do a MacGyver on Your Sponsorships
Sponsors: What If You Could Start Over?
5 Warning Signs Your Sponsorship Has Passed Its Use-By Date
The Evil Genius Guide to Ambushing Your Own Sponsorship
K.I.S.S. – Keep It Simple, Sponsors
How to Create Sponsorship Vision When Your Company Has a Pole Up Its Bum
Five Ways Sponsors Abuse the Privilege
Asking the Wrong Questions: Sponsorship by the Numbers
Is It Ever Okay to Invest in Sponsorship for Defensive Reasons?
The New Swear Words of Sponsorship: Sponsor Edition
Sponsorship and Social Media: Getting It Right
Five Reasons Sponsors Should Consider an Umbrella Portfolio
How to Right-Size Your Sponsorship Leverage Activities
Why "Proud Sponsor Of" Is the Most Worthless Phrase in Sponsorship
Brand Managers Take Heed: Brand Story vs Customer Story
Sponsor Speeches: How to Alienate Your Target Market in One Easy Step
How to Make the Most of Athlete or Other Celebrity Appearances
Sponsor Alert: Sponsorship Seekers are Now Stealing Your Leverage Ideas
Pet Peeve #228: Disrespectful Sponsorship
4 Minor Changes that could Create Major Improvements in Your Sponsorship Results
The Myth of "Sponsorship Objectives" and Why Sponsorship is like Sculpture
If You Can't Explain Sponsorship to Your Grandma, You've Got It All Wrong
For Maximum Impact, Forget the Event, Concentrate on the Event Experience
Blogs that are related to leverage (and still worth a look)
8 Ways to Ensure Your Sponsorship Portfolio Underperforms
Anatomy of a Corporate Sponsorship Manager (infographic)
Fear Factor: Five Reasons Sponsors Resist Change
Four Other Reasons You Might Need a Sponsorship Consultant
How to Hire a Corporate Sponsorship Consultant
How to Get Internal Buy-In for a Diamond-in-the-Rough Sponsorship
What is the Greatest Sponsorship Innovation of Modern Times?
Corporate Sponsorship SAQ (Should-Ask Questions)
Newspaper Blurring Logos in Sports Photos: The Silver Lining
What is the Role of a Corporate Sponsorship Manager?
Book
The Corporate Sponsorship Toolkit
This is my new book for corporate and government sponsors, and anyone who wants to understand that side of the business. Forewords by industry heavy-hitters, JW Cannon and Rob Fleming. Available in paperback, Kindle, and on iTunes.
Power Sponsorship assistance
If you need assistance getting your leverage program up to scratch, getting internal buy-in, or measurement, I can help! Drop me a line on admin@powersponsorship.com to discuss:
I'm in Australia, but work with clients on six continents. I look forward to hearing from you!
One response to "50+ Sponsorship Leverage Resources for Corporate Sponsors (Updated)"