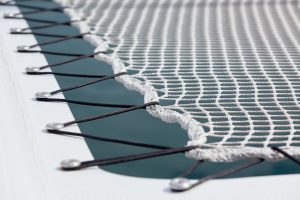 How to Get a Fire-Sale Sponsor to Renew at a Realistic Level.)
Stops handshake deals (and other counterproductive meddling)
Have you ever had your senior executive or a board member do a handshake deal with a sponsor? If so, at least one of the following probably also happened:
They sold it for way too little – maybe even less than it will cost to deliver.
They sold a category that you could have sold for a lot more money.
They sold it to a buddy at the top of the corporate ladder, but the brand is actually a poor match for you.
They promised benefits that you can't deliver, either because you've already promised them exclusively to another sponsor, or because you don't actually have that benefit to sell.
They sold it at the C-level, meaning that this dog of a sponsorship is now going to be inflicted on a marketing team that doesn't like it, and won't that be fun for you to manage?
The policy will make it clear that your expectation from the senior executives and/or board is to provide introductions and high-level insight into potential sponsors, and you'll take it from there.
It defines the roles in a federated structure
If you've got regional or local branches, your policy needs to outline specifically how a national sponsorship will be delivered:
How you're going to get buy-in and participation from all regions.
What the expectations are, in terms of delivering benefits to a national sponsor.
How the national sponsorship income will be split between the national office and regions.
This can all be done lots of different ways, but consistency is key, which is why this belongs in your policy.
It addresses your budget
This is critical. You need to outline that sponsorships must be priced to cover both the cost of sale and the cost of servicing, and still have enough "profit" to put back into your event or program. Many boards and senior executives think, "We need $20,000, so let's raise $20,000", leaving you nothing with which to deliver the sponsorship. (For more on pricing, see Sponsorship Pricing Basics.)
For non-profits, you also need to be absolutely clear that sponsorship is unallocated funds. It doesn't matter which of your programs or events the sponsor is sponsoring, as long as you deliver the benefits around that specific investment, you are under no obligation to put the money into that specific pot. This is money to cover your overheads or whatever you need money for, and it's none of the sponsor's business where the money goes.
Making policy easy
There is a lot more to sponsorship policy than I've been able to cover here. For lots more, I suggest you pick up one of these two books:
Both of these include the whole process for sponsorship and lots of tools and templates. They also include big sections on policy, including a checklist that will make creating your first draft very straightforward. Already have a policy? This could be a great way to double-check you're covering everything important.
Need more assistance?
You may be interested in my latest white paper, "Disruptive Sponsorship: Like Disruptive Marketing, Only Better".
Rightsholders, for all you need to know about sponsorship sales and servicing, you may want to get a copy of The Sponsorship Seeker's Toolkit 4th Edition.
If you need professional assistance with sponsorship, I offer sponsorship consulting and strategy sessions, sponsorship training, and sponsorship coaching. I also offer a comprehensive sponsorship capacity-building service for large, diverse, and/or decentralised organisations.