Sponsorship, Data, and Maximising Brand Returns (Infographic)
With the huge, new focus on developing giant data sets – for analytics, for micro-targeting – some sponsors have lost their way on sponsorship, shifting the focus from people and passion to data acquisition.
Here's my take on how the two focal points for sponsorship use data, the pros, cons, and how they impact on brand results.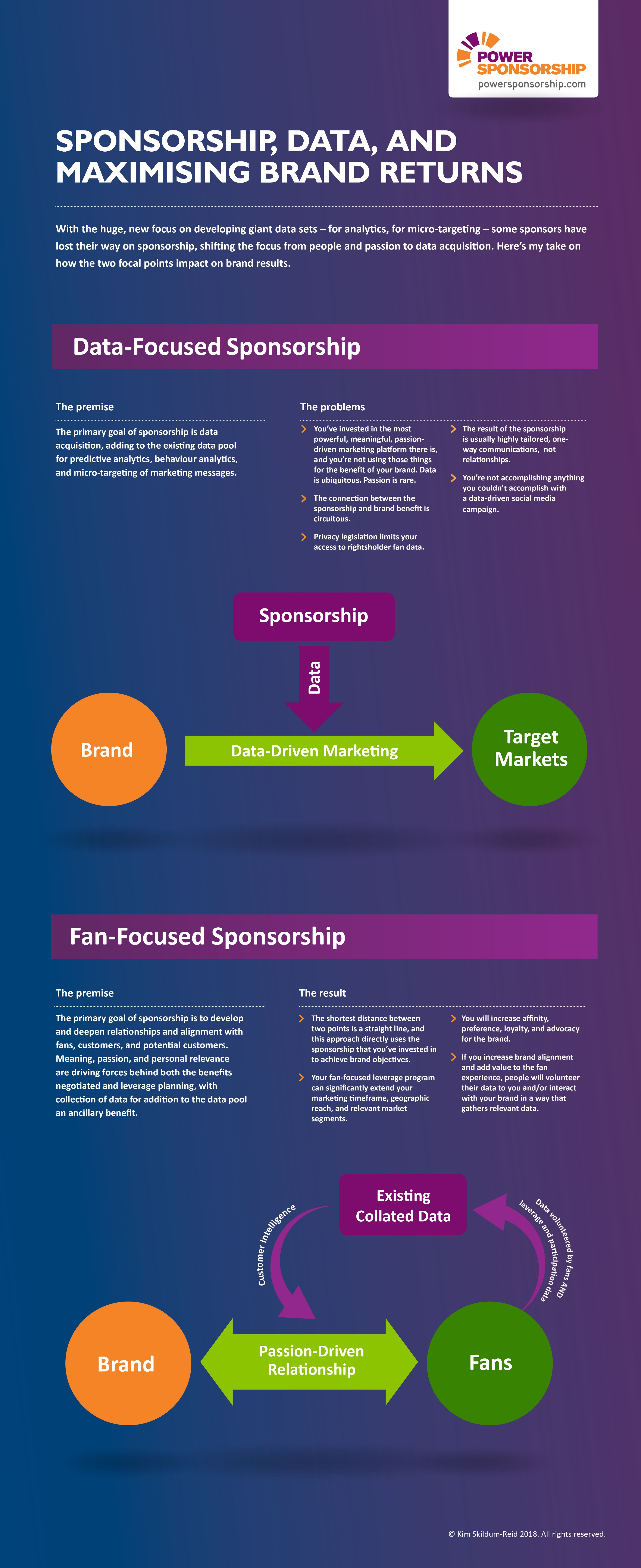 Need more assistance?
For all you need to know about best practice sponsorship selection, leverage, measurement, management, and more, you may want to get a copy of The Corporate Sponsorship Toolkit.
If you need additional assistance with your sponsorship portfolio, I offer sponsorship consulting, sponsorship training, and strategy sessions. Please drop me a line to discuss.
Kim Skildum-Reid
admin@powersponsorship.com
AU: +61 2 9559 6444
US: +1 612 326 5265