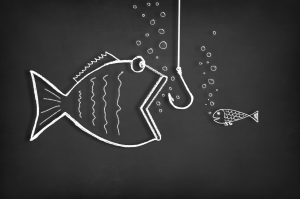 The Sponsorship Seeker's Toolkit 4th Edition.
Plan for adding value
You've agreed on a complement of benefits, which are being codified in your contract, but those aren't the only benefits you should be delivering.
As part of your implementation plan, list a few added-value benefits that you will plan to provide to the sponsor as a bonus, during the term. If you've got a comprehensive inventory of benefits, this should be a very easy task of reviewing the list, and picking out a few low-cost, high-impact benefits that they'll appreciate.
Don't have an inventory of benefits, or it's only a page or two long (which is just as bad)? Up your game with my Generic Inventory template.
The first meeting
Their signature is on the contract and the first instalment of your sponsorship fee has been paid. You want to meet with the sponsor without delay, covering off a number of tasks and topics.
Get the admin out of the way
Sponsorship has a lot of admin – approvals, tickets, guidelines, and so much more. It's a great idea to get as much admin as possible out of the way in the first meeting.
I strongly recommend that you provide the sponsor with an information kit, which should include:
A copy of your implementation plan
Standard logos and other IP they may be using (not including anything you will work with them to create)
Guidelines for use of your logo and other IP
Approval processes for your logo and other IP
Important dates and deadlines
Key contact details
Parameters and guidelines specific to the sponsorship (eg, arranging appearances and experiences, exhibition space, hospitality, parking passes, etc)
Provide this information hardcopy and, as appropriate, softcopy (by email, downloadable, and/or on USB).
This is a simple task, but accomplishes a couple of things: It makes the sponsor's job easier; and, it starts the relationship on very professional footing. Most of this will be the same across all of your sponsors, and the major piece that will be different from one to another – the implementation plan – is something you need to create, anyway.
Once you've provided this information, ask for the same information from them, but instead of an implementation plan, ask for a copy of their leverage and measurement plan.
Brief them on your reporting
Tell the sponsor that rather than doing a year-end report, you'll be providing monthly or bi-monthly emailed reports on the progress of the sponsorship. This will ensure that they get important information, in a timely fashion. The report will include:
Contracted benefits delivered the previous month
Added-value benefits delivered in the previous month
Upcoming dates and deadlines
Issues for discussion
Any payments due
Proposed next meeting
Talk about sell-in
Circle back to your previous discussion about objectives and who "owns" the benchmarks, saying something like this:
We've previously spoken about the range of stakeholders that could benefit from leveraging this sponsorship. Is sell-in an issue? Can we assist with that? We'd be happy to do a presentation or facilitate a cross-departmental leverage planning session.
Your sponsor may say that they've already got good buy-in, which is fantastic, or they may be really happy to avail themselves of your assistance. Either way, they'll be impressed that you understand how important getting that buy-in is, and that you are willing to assist.
The first month
Following that first meeting, it's time for the sponsor to get their leverage program happening. Leverage is what delivers results from a sponsorship, not the benefits you're selling, so it's critically important that sponsors embrace this part of the process.
If you're following a best-practice trajectory, you would have included creative ideas for leverage in your proposal, provided benefits to underpin those leverage ideas, put the responsibility for leverage onto the sponsor early in the relationship, and offered to assist them in facilitating leverage across departments. Now, you have to do it.
Facilitate sponsor leverage
There are a number of ways you can work with sponsors to facilitate strong leverage. You may do one or several.
Facilitate a leverage planning session with a group of their stakeholders. This isn't difficult. You can seed the discussion with the leverage ideas from your proposal, encouraging stakeholders to extend and fine-tune them, taking ownership. If you don't have the first clue where to start, the entire process is outlined in The Sponsorship Seeker's Toolkit 4th Edition.
Do a presentation to stakeholders. Briefly describe your property and target markets, focusing on the meaning to those markets, then introduce your leverage ideas, opening the floor to discussion.
Working with your contact to do individual sell-in meetings with stakeholder teams or decision-makers (eg, sales, social, HR, media relations, research and data, etc).
Work with your contact to develop materials or a presentation they can use to get buy-in.
The desired result – for you and your contact – is that these stakeholders all see the value in the sponsorship, how they can leverage it to get a great result, and how that leverage will fit into their normal workflow and budgets.
As a bonus, working with the stakeholders gives you another opportunity to ask the measurement question, this time of the people who own the benchmarks and measurement mechanisms.
The first year
Whether it's the first year, the first season, the first cycle, or what-have-you, this is the time when you will solidify your position as a truly great partner.
Do what you promised
The first thing any great rightsholder needs to do is honour commitments:
Provide every single contracted benefit, on time and drama-free.
If there's ever an issue with delivering a benefit, work with the sponsor to find an acceptable alternative, accepting that if you can't deliver something as promised, they're the aggrieved party, and should probably get something even better in lieu.
If you agree to do something, put it in writing, and then do it.
Keep sponsors in the loop
Sponsors don't need to be across every little operational detail, but if there's an issue that could affect the fan experience, delivery of sponsorship benefit, or delivery of the event itself, they need to know. Tell them about any contingency plans, and how you intend to handle it, but tell them.
Add value
There's a rule of thumb that rightsholders should budget and spend about 10% of the gross value of a sponsorship in adding value to that sponsorship, such as:
Provision of extra benefits
Sponsor networking functions
Sponsor leverage and measurement workshops (I do a LOT of these!)
Provision of target market research (not just the good bits), and inclusion of sponsor-oriented questions
The upshot
The upshot of all of this is that your focus and workload will change, and that's good for you and your sponsors.
You'll do more servicing and less selling.
You'll ask more appropriate questions and do fewer inappropriate tasks.
You'll do more sponsor sell-in and education and less leverage delivery.
You'll provide more benefits and have fewer exits.
Happy sponsors renew, they often renew at a higher level, and they will advocate for you to other sponsors, making future sales easier. And what could be better than that?
Need more assistance?
For all you need to know about sponsorship sales and servicing, you may want to get a copy of The Sponsorship Seeker's Toolkit 4th Edition. You may also be interested in my white papers,  "Last Generation Sponsorship Redux" and "Disruptive Sponsorship: Like Disruptive Marketing, Only Better". I've also got self-paced, online sponsorship training courses for both sponsors and rightsholders. Get the details and links to course outlines and reviews here.
If you need additional assistance, I offer sponsorship consulting and strategy sessions, sponsorship training, and sponsorship coaching. I also offer a comprehensive Sponsorship Systems Design service for large, diverse, and decentralised organisations. Please feel free to drop me a line to discuss.
Please note, I do not offer a sponsorship broker service, and can't sell sponsorship on your behalf. You may find someone appropriate on my sponsorship broker registry.
© Kim Skildum-Reid. All rights reserved. To enquire about republishing or distribution, please see the blog and white paper reprints page.