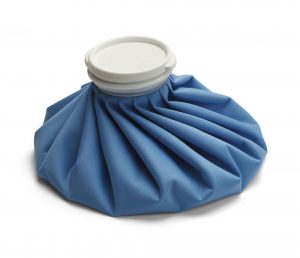 This was a question I came across a while back. To be fair, the person who asked wasn't that blunt, but had definitely seen a lot of headaches from sponsors who didn't pay their fees, didn't do what they had promised, and generally bullied the rightsholder. After a nightmare like that, it seems like a perfectly logical question to ask!
In that situation, the answer is a simple: Those sponsors were not worth the headaches.
Why seek sponsorship?
Before looking at counting the cost of having sponsors, it's probably worth going through why you would want sponsorship in the first place.
The downside to having sponsorship is that raising and servicing it is a lot of work and some sponsors can be real headaches (thankfully, rare). The upside is that most sponsors are great, and what they bring to properties is multifaceted and well worth the effort to raise sponsorship and do it well:
Increase in revenue
For charitable organisations, an increase in unallocated funds
Enhancement of the fan experience, through sponsor leverage activities
Ability to extend your marketing plan through strong sponsor leverage
Introduction of your property to the sponsor's target market, which may be larger than your own reach (or what your marketing budget will cover)
Provision of infrastructure, expertise, merchandise, and services that will help you run your event
There is plenty more that a sponsor can bring to the table. The key is knowing how to structure it so it's win-win-win – you win, the sponsor wins, the target market wins. For a primer on win-win-win, best practice sponsorship, read "Last Generation Sponsorship Redux".
Has it been worth it?
If you're in the run-up to your event, or maybe it's just happened, and you are feeling used and abused by your sponsors, that's not good. The thing is, sponsorship is hard work, so feeling some degree of sponsor fatigue is normal and will pass once you've had a chance to decompress. On the other hand, some sponsors really are users and abusers. The trick is, figuring out which category you're in.
To find out whether a given sponsor – or your whole sponsorship program – has been worth having or is just a toxic drain, you should ask yourself these questions:
Contract
Did you have a contract or comprehensive letter agreement in place, signed by both parties and outlining all rights, responsibilities, and payments?
Did the sponsor pay the full contracted fee, with all instalments paid reasonably on time?
Did the sponsor comply with guidelines you set forth regarding the use of your intellectual property or benefits, or their conduct on-site?
If the sponsor was denied permission to carry out an activity, did they comply?
Behaviour
Did the sponsor behave in a professional, respectful manner toward you and your colleagues at all times?
Did the sponsor make unreasonable demands? For instance, they demanded that you change your property in a way that suited them, but disadvantaged your organisation or fans?
Did the sponsor have entitlement issues? For instance, they were constantly requesting more benefits than contracted?
Did the sponsor try to bully you into doing something you were not obliged, nor were compelled, to do?
Did the sponsor add value to the fan experience, for the third "win"?
Cost
Did the cost of servicing exceed 10% of the contracted fee?
The cost of servicing is not the cost of delivering contracted benefits, but the cost of providing added value benefits and support to the sponsor, for which you should budget 10% and build it into the price.
Revenue
Did the cost of delivering the contracted and added value benefits exceed one-third of the fee charged? One-half?
As a rule of thumb, you should endeavour to build sponsorship packages that are worth to the sponsor at least three times what it costs to deliver and service them. This is NOT what it's worth or what you should charge, but a baseline you can use as a starting point to ensure a sponsorship is going to be worth the time and effort put in. If you start at that baseline, and whether through negotiation or other market factors, the price falls to only twice the cost of delivery – so half of your revenue is going toward making the sponsorship itself happen – you are at the point where even the perfect sponsor may not be worth having.
Sponsor added value
Did the sponsor undertake any leverage activities that extended your marketing plan? An example would be using your property in social media or other marketing in the lead-up to the event.
It's not looking good… Now what?
Some of these are not drop-dead deal-breakers – it is possible to have a great sponsor who doesn't extend your marketing plan, for instance. But as you go through this list, a clear picture of the real value of a sponsor or sponsorship program should appear. If the picture is bad, I've got a few tips.
Have a contract
If everything goes pear-shaped and you never see a cent from a sponsor, will you miss the money? If so, you need either a comprehensive letter agreement or a contract in place, and it needs to be done by a lawyer. This not only protects all parties, it outlines expectations in black and white. Gray areas are the enemy of sponsorship. (Concerned about the cost? You will find an agreement pro forma in The Sponsorship Seeker's Toolkit 4th Edition that will make the process much easier and cheaper.)
Hold up your end of the bargain
Before you can improve your sponsorship situation, you need to ensure you are delivering absolutely everything that your sponsors are entitled to. Making sponsors abide by a contract will not work if you're breaching it, too.
Take a stand
Don't ever let a sponsor bully or take advantage of you. Ever. If a sponsor is out of line and (important) you have delivered everything you've promised, they don't have a leg to stand on. Just tell them "no". If they try to bully you – and some will – you need to be prepared to get a lawyer involved.
Dealing with nightmare sponsors is never fun, but as those self-help gurus seem so fond of saying, you teach people how to treat you. If you let your sponsors push you around, pay months late, or treat you disrespectfully, many of them will.
You are peers – equals – and what you are offering has real value to their brands. If they can't see that, dump them. Life is too short for that crap.
Need more assistance?
For all you need to know about sponsorship sales and servicing, you may want to get a copy of The Sponsorship Seeker's Toolkit 4th Edition. You may also be interested in my latest white paper, "Disruptive Sponsorship: Like Disruptive Marketing, Only Better".
If you need additional assistance, I offer sponsorship consulting and strategy sessions, sponsorship training, and sponsorship coaching. I also offer a comprehensive sponsorship capacity-building service for large, diverse, and decentralised organisations.
Please feel free to drop me a line to discuss.
Please note, I do not offer a sponsorship broker service, and can't sell sponsorship on your behalf. You may find someone appropriate on my sponsorship broker registry.
© Kim Skildum-Reid. All rights reserved. To enquire about republishing or distribution, please see the blog and white paper reprints page.