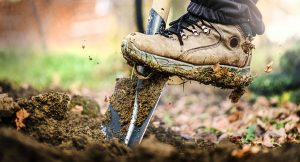 When you hear that, what do you think? Some rightsholders are delighted that they've been asked to submit a proposal. The more astute rightsholders are frustrated because the sponsor hasn't provided the information they need to create a good offer.
First off, you need to know that a lot of – okay, virtually all – sponsors will say, "Just send me a proposal", just to end the conversation, and have no intention of actually considering what you have to offer. If a sponsor had any interest, and you were asking pertinent questions about their needs, they would keep talking, so you would have all the information you need to create a compelling offer for them. I know that's not what you want to hear, but that is reality.
The silver lining is that the sponsor has actually invited you to submit a proposal. Your chances may be slim-to-none, but the invitation is there. You have three choices…
Option 1 – Send something generic
Actually, Option 1 would be more accurately described as "send something generic and kiss your already slim chances goodbye". Don't send a generic proposal. Don't send a "prospectus". Don't send anything that isn't customised. Any of those things is a total waste of time, and all you will accomplish is matching the sponsor's nonchalance.
Option 2 – Move on
Honestly, this is your best option most of the time. Creating a great proposal takes a lot of time and creativity and energy. Unless the sponsor is an exceptional match, it probably isn't worth your time to pursue it. You always have other options, and your energy is better spent on sponsors who are engaged in the process.
Option 3 – Dig
If the sponsor is an exceptional match, then go for it. But if you're going to take your chances, your odds are long, and you'd better make it good.
You need to research the objectives and target markets of the brand – often inferring their needs from advertising, packaging, websites, social media activities, and the rest. Dig, discuss, then work as a team to brainstorm amazing ideas for how the sponsor can use the investment.
When it comes time to formalise that offer into a proposal, showcase the background work you've done early. Don't oversell yourself – sell your understanding of their needs and ability to meet them. State your understanding of those needs and how the sponsor could use the investment – leverage it – to meet those needs, early in the proposal. You need to showcase that you've taken the invitation to submit a proposal seriously. Even if they say no – still a very real probability – you'll have got their attention and they'll be happy to engage more in the process next time.
Three good tools are:
"Just send in a proposal" isn't what you want to hear, but you do have options… and "just sending in a proposal" is the worst one.
Need more assistance?
You may be interested in my white papers,  "Last Generation Sponsorship Redux" and "Disruptive Sponsorship: Like Disruptive Marketing, Only Better". Want to build your sponsorship skills and strategies fast? I've got comprehensive online sponsorship training for both sponsors and rightsholders. Get the details and links to course outlines and reviews here.
If you need additional assistance, I offer sponsorship consulting and strategy sessions, sponsorship training, and sponsorship coaching. I also offer a comprehensive Sponsorship Systems Design service for large, diverse, and decentralised organisations. Please feel free to drop me a line to discuss.
Please note, I do not offer a sponsorship broker service, and can't sell sponsorship on your behalf. You may find someone appropriate on my sponsorship broker registry.
© Kim Skildum-Reid. All rights reserved. To enquire about republishing or distribution, please see the blog and white paper reprints page.