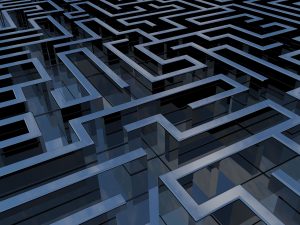 I tell rightsholders all the time, "Don't approach the company, approach the brand". The underlying principle is that companies will generally have one brand that is clearly the best fit for a sponsorship opportunity. This is true for sponsors, as well, and most sponsors have embraced brand sponsorship as the default position for investment.
There are, of course, a couple of exceptions. The first is when a sponsorship creates a platform that is large, relevant, and flexible enough that it can be leveraged across an entire portfolio of brands. An example would be if Kellogg's sponsored a World Cup. They could make that work across their brand portfolio and most, if not all, regions. As legitimate as that type of sponsorship is, it's rare. The lions' share of sponsorships will sit better and more effectively within one brand.
Or two. Which brings me to the second exception and the topic of this blog. Sometimes a company will have two brands that are both strong fits for a sponsorship, and provided you keep a few strategies and tactics in mind, there is no reason you can't negotiate a sponsorship across both of them.
Below are some strategies for sponsors considering a multi-brand sponsorship. Rightsholders can also use this as a roadmap for how to pitch a multi-brand sponsorship.
Ensure the brands don't compete
This is a big one. You don't want to go down this track if there is any chance of confusion, so try to keep the two brands in two different categories.
For instance, Unilever could very easily sponsor a major tennis tournament with both the Lipton Iced Tea and Rexona Anti-Perspirant brands. A bank could sponsor an investment expo with both their mortgage and retirement savings brands. On the other hand, a brewer would be ill-advised sponsoring a festival with two beer brands, as they would present a confusing message and could cannibalise each other's effectiveness.
A useful way to think of it is, if you owned one of the two brands and another company owned the other, would you require exclusivity that blocked the other brand from being a sponsor alongside your brand. If so, don't consider sponsoring with both brands.
Get both brand teams involved in negotiation planning
It's always a good idea to plan your leverage before doing a final negotiation. You will often have a bunch of great ideas that require very specific benefits. It's a lot easier to negotiate those benefits up-front than to alter the contracted benefits later. You will also gauge the degree of buy-in, and if it's lacking, you'll know before committing that it will be a lot harder to make it work.
When considering sponsorship by both brands, I very strongly recommend that you take the same approach. You should do the leverage planning for both brands at the same time. Again, you'll know what benefits to negotiate and gauge buy-in. You may find that one brand sees a lot more scope than the other, so you may decide to negotiate a larger sponsorship for one and a smaller sponsorship for the other.
Be prepared to spend more, but not double
If you sponsor with two brands, you're going to pay more than if you sponsor with just one. Think about it. You're going to demand category exclusivity, so there are now two categories that they could have used to generate revenue that are committed, so you need to be reasonable.
What you shouldn't be doing is paying full price for both. There are financial and time economies of scale. The rightsholder will only have one relationship to manage, one contract to prepare, and probably only one complement of hospitality benefits to deliver.
Consider sponsoring at two different levels
As alluded to earlier, you may have differing levels of buy-in from the two brands. Or, one brand may have greater scope for leverage – a national brand vs a local brand, a consumer brand vs a B2B brand, etc. If that's the case, go ahead and take up sponsorships with different scopes. They will both still need to be leveraged and measured, but you won't be over-investing in a marketing platform that one of your brands won't fully use.
Aim for minimal leverage cross-over
While I think it's a great idea to do leverage planning at the same time, you need to treat the brands as separate. If the brands don't compete against each other, it is unlikely that a similar leverage program will work for both of them anyway.
What you want to do is create the leverage program that's right for each brand, as though it was the only brand sponsoring. This will minimise leverage cross-over and any confusion or cannibalisation in marketing messages.
Would you cross-promote if your brands weren't related?
You may find a leverage idea or two where the brands can cooperate. If so, then do it. But do ask yourself whether you'd consider doing that cross-promotion if the second brand was owned by another company. If it isn't a good idea to do it with an independently-owned brand, it's not going to be a good idea to do it with two of your brands.
There you go. It's not so difficult, and if you can use a few simple strategies, I think more companies should consider doing multi-brand sponsorships.
Need more assistance?
You may also be interested in my white papers,  "Last Generation Sponsorship Redux" and "Disruptive Sponsorship: Like Disruptive Marketing, Only Better". Rightsholders, for all you need to know about sponsorship sales and servicing, you may want to get a copy of The Sponsorship Seeker's Toolkit 4th Edition. Want to build your sponsorship skills and strategies fast? I've got comprehensive online sponsorship training for both sponsors and rightsholders. Get the details and links to course outlines and reviews here.
If you need additional assistance, I offer sponsorship consulting and strategy sessions, sponsorship training, and sponsorship coaching. I also offer a comprehensive Sponsorship Systems Design service for large, diverse, and decentralised organisations.
Please feel free to drop me a line to discuss.
Please note, I do not offer a sponsorship broker service, and can't sell sponsorship on your behalf. You may find someone appropriate on my sponsorship broker registry.
© Kim Skildum-Reid. All rights reserved. To enquire about republishing or distribution, please see the blog and white paper reprints page.