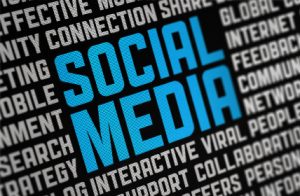 You can go to the Olympics. You can soak up the atmosphere, show your national pride, and experience moments that you will never forget. Or at least you'd better not forget them, because recording them for posterity is against the law. That's right, people: The IOC and LOCOG have decreed that you don't own your memories. You have no rights to document your experience or share your memories with others.
LOCOG would say, welcome to 2012, where we have even more fronts on which to protect our intellectual property. I say, welcome to 2012, where sharing your experience with others in your social network is an integral and expected part of that experience.
I get that this is about protecting the sanctity of the media rights they've sold around the world, but seriously, how many lawyers will they have trawling YouTube for snippets of events? And for what? Do they really think people are going to try to replace professional, free-to-air Games coverage with 30-second grabs featuring the end of a race and a bunch of people jumping up and down screaming "that was AWESOME"??
There is also an effort to shut down ambush marketing via social media, with Twitter complicit in this ill-thought out strategy. Apparently, they will be declining promoted tweets from non-sponsors using Olympic-related hashtags. Yeah, that will work… especially given that in the one minute after reading that, I thought of twenty-five more effective ways to use Twitter as a vehicle for ambush marketing, without ever having to do something that blatant.
It is a new world, but that new world hasn't made Olympic sponsorship less valuable, it's just made how sponsors get (and protect) that value much different than it used to be. With the IOC and LOCOG apparently trying to wind back the clock to 1992 with their approach to rights management, they are doing their sponsors and their audience a disservice. Ultimately, their clumsy and unrealistic attempts to protect the sanctity of the Olympics will not stop ambush marketing or the sharing of memories. They could even end up devaluing their own sponsorship offerings, if they don't find a way to align the Olympic movement with the realities of the modern era of sponsorship and social media.
So here's the gauntlet…
If the Rio Organising Committee gets me over there, I'll teach their sponsors how to make the most of their investments for free. But what do you bet I don't hear from anyone, because the IOC and their compatriots would clearly rather continue with the posturing and assurances and legal scare tactics than do something that is actually strategic and useful.
Need more assistance?
You may be interested in my latest white paper, "Disruptive Sponsorship: Like Disruptive Marketing, Only Better".
Rightsholders, for all you need to know about sponsorship sales and servicing, you may want to get a copy of The Sponsorship Seeker's Toolkit 4th Edition.
If you need professional assistance with sponsorship, I offer sponsorship consulting and strategy sessions, sponsorship training, and sponsorship coaching. I also offer a comprehensive sponsorship capacity-building service for large, diverse, and/or decentralised organisations.
Please feel free to drop me a line to discuss.