Olympic Ambush Marketing Analysis – Part 1: Nike vs Adidas… Again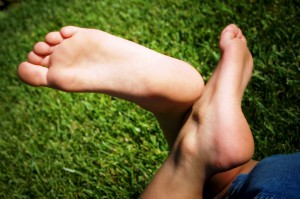 I love ambush marketing. I don't love that it happens, because the only reason it works is because the rightful sponsors aren't effectively leveraging their investments, and I just hate that. But I do love the strategy and creativity that goes into effective ambush marketing, so for me, the Olympics is always a smorgasbord of amazing ideas and implementation.
What's that, you say? LOCOG has clamped down on ambush? In their dreams. Laws don't control strategic ambush marketing; they just stop stupid brands from doing stupid things that wouldn't net them a result, anyway. Good ambushers don't need to break any laws, and they don't need anything an organising committee can offer, in order to get a result.
So, with that in mind, I'm going to be doing a series of analyses on ambush marketing around the upcoming London Olympics.
The first ambush stoush that came to me was back in February, when the British Olympic Committee told their athletes that they could compete in whatever shoes they wanted, but had to wear the official shoe brand, adidas, both in the Olympic Village and on the dais, should they win a medal.
Nike, who sponsors many of the higher profile British athletes, told the athletes that they were bound to wear their footwear at all times. There has been talk that the athletes will just take the dais barefoot.
The situation was reversed in the US, with the USOC sponsored by Nike, but many athletes sponsored by adidas. So, basically, both brands are trying to enforce their team sponsorship agreements, while end-running their opposition's sponsorship of a different team. It's a real "have our cake and eat it too" situation. Ridiculous.
As ambush attempts go, it's lame. Nike – historically one of the most effective ambushers in the world – is usually a lot more clever and a lot less petty. While their go-to moves are generally deft sidesteps and outflanking, this is looking like a plain, flat wrestling match. adidas seems to be trying to play Nike's game, but they're emulating Nike's worst game.
Seriously, it's a contest over who owns the athletes' feet. Taking the British athlete situation as an example, if adidas "wins", all the talk will be about how the athletes were forced to wear shoes they don't believe in. If Nike "wins", they look like they are willing to put the athletes' Olympic dreams in jeopardy just to make a point. The only way I see Nike actually "winning" this is if the athletes do take the dais barefoot.
All the while, the British Olympic Association and US Olympic Committee are being unrealistic about the status of the athletes and the degree to which individual sponsorship contributes to turning them into real medal hopefuls. If the organisations want to treat them like amateurs, they better be prepared to make up the shortfall, which would never happen.
How this whole thing ended up playing out, I don't know. The all-knowing internet gave me no answers. I'll be watching the first medal ceremony with great anticipation – not because of who wins, but because I want to know what they've got on their feet.