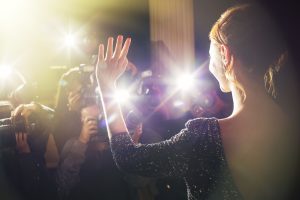 Appearances are a mainstay of sports and athlete sponsorship, and can be a part of almost any sponsorship. But with best practice sponsorship being win-win-win – with the third "win" referring to small, meaningful wins for all or most of a target market – the way appearances should be used is now very different.
Gone are the days of a few athletes rocking up to a store to sign autographs and get their photos taken. The few hundred people who may turn up simply don't comprise a win for all or most of a target market. The challenge then is to create thousands – even millions – of wins from each appearance you're contracted to receive.
Create content
I believe the smartest use of athlete appearances is to create content. Here are just a few ideas to get you going…
Get a player to do a behind-the-scenes tour on video.
Create an unusual situation and capture it on video. Like, get a class of primary schoolers to ask questions of a team captain or head coach.
Get one or more athletes to host a tongue-in-cheek guide to something relating to your business, such as "The Cricketer's Guide to Pub Etiquette" or "The [Team] Guide to Home DIY".
If you sponsor a number of sports or athletes, you could get them together to try each other's sports… or something totally different.
You get bonus points if you get fans to participate in the content creation process. New Zealand's Spark is fantastic at this, asking All Blacks (NZ's world-beating national rugby team) fans what they would like to see the All Blacks do in the various countries they visit to play each year. Those are then videoed and uploaded to their BackingBlack YouTube channel, with virtually all of them going viral. My personal favourite is when several All Blacks learned Irish dancing and then danced off in front of judges. Tears of laughter. Tears!
Of course, whether you direct the content or the fans do, it requires some willingness on the part of the athletes to have a bit of fun and not take themselves too seriously. If you have a choice on who to work with, try to work with athletes who have a sense of humour and some natural charm, as often, some of the ad hoc moments will be the best of all. This may or may not include superstars, and if it doesn't, you can rightly position this as a way for those athletes to build their personal brands off the field.
Get fans to create content
With this option, you use your appearances to create raw materials – photos, videos, stems, etc – that fans can customise or remix and share.
For instance, you could get a few team members to take turns holding a blank sign and saying/singing "happy birthday" (maximum of a couple of minutes each). You could then create a simple social app, where fans can choose a player, type in a name, the name is rendered on the sign with "happy birthday", and they can then post the resulting birthday wish video to whoever they want.
Use technology to do virtual appearances
Technology is amazing, and you can use it to host virtual appearances for thousands of fans at a time. For instance, you could host webchats or virtual press conferences, possibly limiting the number of people who can ask questions, but allowing any number of people to tune in.
It's good for the athletes
While these are a significant departure from the usual use of appearances, there are some very big positives to the other side, as well:
This type of "appearance" can happen at a time when it is convenient to the athlete(s) and often doesn't rely on them being in any specific place.
You can make effective use of almost any athlete – not just the super in-demand stars – as long as they have at least a little charisma.
More fan interaction is just as good for a team/athlete as it is for your brand.
Athletes don't tend to like meet-and-greet appearances that much.
The situation is generally better managed than in-person appearances. There's no live audience and things can be edited, so there is theoretically less that can go wrong.
My experience is that, so long as you stay within the bounds of your contracted appearances (time, number of athletes, etc), using those appearances to create content is generally okay and often preferable for all involved.
Need more assistance?
You may be interested in my white papers,  "Last Generation Sponsorship Redux" and "Disruptive Sponsorship: Like Disruptive Marketing, Only Better". Want to build your sponsorship skills and strategies fast? I've got comprehensive online sponsorship training for both sponsors and rightsholders. Get the details and links to course outlines and reviews here.
If you need additional assistance with your sponsorship portfolio, I offer sponsorship consulting and strategy sessions, sponsorship training, and sponsorship coaching. I also offer a comprehensive Sponsorship Systems Design service for large, diverse, and decentralised organisations. Please feel free to drop me a line to discuss.
© Kim Skildum-Reid. All rights reserved. To enquire about republishing or distribution, please see the blog and white paper reprints page.