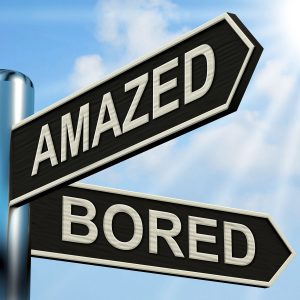 When I first got into the business, sponsorship servicing was limited to delivering the contracted benefits and possible buying lunch or inviting a sponsor to the sky box, with maybe a fruit basket during the holidays.
A decade or so ago found the advent of the "sponsor summit", and that's been ticking away as the pinnacle of sponsor servicing ever since. Don't get me wrong, I love the idea of getting sponsors together and doing something productive, but given that sponsor summits tend to be one long, boring presentation after another, punctuated by a couple of long, messy nights on the grog, I'm not sure this qualifies.
Seriously, do you really need to fly all your sponsors to the Gold Coast so they can listen to some intellectual property lawyer drone on for 90 minutes about the proper use of your logo? Do you think your sponsors really need you to spend two hours going over your marketing plan, after which you hand them a document that has everything you just said in it, word-for-word? Do you think those sponsors are really going to keep and cherish that customised lanyard? And my favourite aspect: The sponsors think they're networking with each other, but they're really only in the same room. As soon as there is any chance of sponsors actually comparing notes over a coffee, your staff disperses and keeps all of the big sponsors away from each other.
It is with great delight that I can report there is a trend away from the sponsor junket… er, I mean "summit" and toward a far more sophisticated and refreshing manner of sponsor servicing.
Sponsorship awards – presented by the sponsee!
Last week, the Arizona Diamondbacks announced that they are going to host a gala awards night, recognising excellence in sponsorship among their corporate sponsors. (You can see their press release here.)
I think this is a great idea, not because it elevates corporate arse-kissing to never before seen levels, but because in doing this, the Diamondbacks are showcasing and championing innovation, creativity, and sponsor commitment to leveraging well.
That is in stark contrast to many large sporting organisations, who seem to do everything they can to stifle creativity. You know the ones – they request sponsor leverage plans months in advance, and then anything that looks too innovative gets the kibosh. (Or they steal the sponsor's leverage ideas for their own marketing plans, but that's a whole different story!) And don't get me started on how smaller sponsors who develop fantastic leverage plans are told to get back in their box, because there's no way the organisation will let them be more relevant or creative than their bigger, lazier, older-school sponsors.
No, the Diamondbacks have got it right, and kudos to them. Plus, the arse-kissing aspect is pretty good, too.
Sponsor education
I've had a box seat for this trend for the past few years, and can say with total conviction that it works really well.
The basic idea is that the sponsee hosts a leverage and measurement workshop for all of their sponsors, providing new skills and ideas for making the most of their investment. When I conduct these, I do two things:
I tell the sponsee to let the sponsors bring along as many of their team as they like. The rationale for this is that they will get broader involvement and buy-in if more people are involved. It also acts as a major added value, providing quality sponsorship training to their staff at no charge. Many of my clients field calls from their sponsors asking when the next sponsor workshop will be, because they've got a couple of new hires to train!
I run the workshop as a mix of theory and hands-on, live, plan-building. Those sponsors build leverage and measurement plans for their sponsorships on the spot. They leave with messy workbooks and piles of butcher paper, but the plans are there, and it only took a few hours, not months of trying to get the right people into a meeting room.
However you approach it, educating your sponsors is a very, very high leverage investment.
If you're going to do this, be sure to hire someone who really understands best practice and has done this kind of thing before. As skilled as you may be, it says something about your commitment to your sponsors if you pay a bit of cash to get someone good. Then at the end, your facilitator can say that you are open to talking to any/all of them about the great ideas they've come up with, and how you can help them make that happen.
I'm sure most of you uttered, "oh crap" under your breath at that last sentence, but don't panic. Yes, educating your sponsors so they're more creative means a bit more work for you in the short term. It also means better results for them, more measurable results for them, they will see your organisation as having much more value to them, they will be more likely to renew at a higher level, and they will advocate your organisation to other sponsors. The upshot is, it's totally worth it.
Bring the kids!
In the area of sponsor hospitality, an area that has exploded is around quality family time. Let's face it, people are having kids later in life, and a lot of major decision-makers have school-age kids. (As a 47-year old with a 7-year old daughter, I can totally relate.) For many of them, spending time with their kids on a weekend is far more appealing than spending time at your sponsor function.
So, take that on board. Create ways that they can involve their kids (or grandkids) in what-money-can't-buy experiences. It doesn't have to be on game day, or whatever. One of my corporate clients shifted much of a major arts hospitality program into inviting their VIPs and their kids/grandkids for a behind-the-scenes tour of the opera. The kids ran the lights, tried on costumes, stood on the stage, and had a grand time, and it was a HUGE hit. Yes, that was a hospitality program run by a sponsor, but there is no reason a sponsorship seeker can't take a page from that book and create fantastic family experiences for your sponsors.
In the end, I hope all sponsorship seekers can think about what their sponsors really need – what their priorities really are – rather than delivering the same old blah, blah, blah, just because you always have.
Interested in training your sponsors?
If you're interested in chatting with me about doing a leverage and measurement session with your sponsors, by all means drop me a line on [email protected]. You can get more information on sponsorship partner training right here.
For all you need to know about sponsorship sales and servicing, you may want to get a copy of The Sponsorship Seeker's Toolkit 4th Edition.
Need more assistance?
For all you need to know about sponsorship sales and servicing, you may want to get a copy of The Sponsorship Seeker's Toolkit 4th Edition. You may also be interested in my latest white paper, "Disruptive Sponsorship: Like Disruptive Marketing, Only Better".
If you need additional assistance, I offer sponsorship consulting and strategy sessions, sponsorship training, and sponsorship coaching. I also offer a comprehensive sponsorship capacity-building service for large, diverse, and decentralised organisations.
Please feel free to drop me a line to discuss.
Please note, I do not offer a sponsorship broker service, and can't sell sponsorship on your behalf. You may find someone appropriate on my sponsorship broker registry.
© Kim Skildum-Reid. All rights reserved. To enquire about republishing or distribution, please see the blog and white paper reprints page.