Valuing Contra vs Cash Sponsorship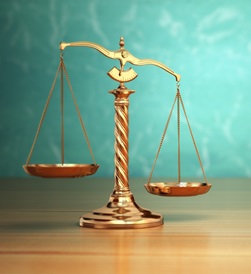 How to value contra, otherwise known as in-kind, sponsorship is a question I get almost every day. What is most interesting is how differently sponsors and sponsorship seekers view contra, and they both overcomplicate what is really quite a simple equation.
Sponsorship seekers take contra for granted. Well, okay… most sponsorship seekers take contra for granted. The attitude is, "those airline seats would be empty anyway, so why do we have to put a value on them?" Newsflash: If you didn't get those seats through contra, you would have to pay someone for them, so they do have value.
I also hear a lot of sponsorship seekers complaining that their contra sponsors expect as much as their "normal" sponsors. They are clearly making the assumption that contra sponsors are second-class citizens in the sponsorship universe. They couldn't be more wrong.
Sponsors, on the other hand, tend to value what they offer at full price, whether that is what a sponsorship seeker would have to pay for those goods or services or not. Media sponsors are among the biggest offenders, valuing every spot in a contra deal – no matter how crappy – at rack rates, even to sponsees who would normally get a discount on media deals with them.
So, with sponsors overvaluing contra and sponsorship seekers undervaluing it, what is the answer? How do both sides value contra appropriately? It all comes down to one thing:
Contra is worth what a sponsorship seeker would have to pay
for those goods or services. No more. No less.
If a sponsorship seeker needs two new computers and has a budget of $3000 for them, even if a sponsor offers two top-of-the-line computers worth twice that much, the contra value is only $3000. Air tickets are worth what a sponsee would have to pay for them. A media package is worth what the sponsorship seeker would have to pay for the same package.
The words "have to" are important. If the goods or services are not in the sponsorship seeker's budget, the contra has no value. I once had a sponsor offer to pay for a sponsorship with $25,000 worth of socks. I kid you not… socks. Those socks had value to somebody, but not to me, so the offer was roundly knocked back.
There is an exception. Sometimes, what a sponsor offers in contra isn't in the budget, or is more than a sponsee needs, but can add value to other sponsorship packages. For instance, if a radio sponsor offers a bigger package than an event needs for promotion, some of the excess spots can be included in sponsorship packages, increasing their value. Socks didn't fit into this category, either.
The upshot is that sponsorship seekers need to treat contra sponsors with the same respect, and offer the same level of benefits and servicing, as an equivalent cash sponsor. And sponsors, overvaluing your contra offerings simply isn't fair.
Valuing contra isn't rocket science. You just need to strip it back to the basics.
Need more assistance?
For sponsors, all you need to know about best practice sponsorship selection, leverage, measurement, management, and more, you may want to get a copy of The Corporate Sponsorship Toolkit. Sponsorship seekers, you'll find all you need to know about sponsorship sales and servicing The Sponsorship Seeker's Toolkit 4th Edition
If you need additional assistance with your sponsorship portfolio, I offer sponsorship consulting, sponsorship training, and strategy sessions. Please drop me a line to discuss.
Kim Skildum-Reid
admin@powersponsorship.com
AU: +61 2 9559 6444
US: +1 612 326 5265