18+ Sponsorship Sales Resources for Sponsorship Seekers (Updated)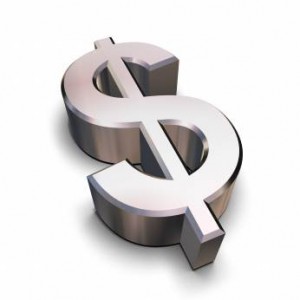 Sponsorship sales are tricky. Even if your offer is perfectly crafted, getting the proposal looking good, to the right person, talking their language, and closing the deal can be a minefield.
This blog is full of resources for sponsorship sellers. I've now distilled some of the most critical information into this blog. It's probably 90 minutes of reading/viewing, but I'm sure it will change the way you sell sponsorship for the better!
If you like any of these, I encourage you to share them on Twitter, LinkedIn, Facebook, or whatever social media you prefer. Let's spread the word!
Recommended blogs
The First Sponsor Meeting (And How Not to Make an Idiot of Yourself)
Sponsorship Sales Rule #1: Sell What Sells, Not What You Need Money For
How to Find Out Who to Contact for Corporate Sponsorship
7 Reasons You Should Want Multi-Year Sponsorship Contracts
And Now for the Bad News… All of It… In One Place
Why You Should Never Write a Sponsorship Letter of Request
Five Things a Sponsorship Seeker Must Bring to a Sponsor Meeting
Sponsorship Lie #212: "There's Still Time!"
Valuing Contra vs Cash Sponsorship
29 Ways to Ensure You Don't Sell Sponsorship
Are You Really Selling Sponsorship?
How Do I Get Sponsorship for My Event?
Six Signs a Sponsor is Just Not That into You
Overheard: The World's Worst Sponsorship Advice for Non-Profits
How to Use a Sponsorship Matching Service (and My Favourite One)
Video resource
Sponsorship Proposal Basics in About 10 Minutes
Book
The Sponsorship Seeker's Toolkit 3rd Edition
This is the benchmark and industry bestseller. It will bring you through the whole sponsorship process. Every step of the way is supported by checklists, templates, and tools, and it's accompanied by a CD-Rom with around 20 templates.
Power Sponsorship resources
If you find yourself needing additional support, I can help! There are a range of services that may assist you, including:
Sponsorship consulting
In-house sponsorship training
Sponsorship strategy sessions
Please note, I do NOT broker sponsorships (sell on commission).